Commercial Security is of the utmost importance and with a Smart Business Security and Automation System we make it easy to control and monitor your business no matter how big or small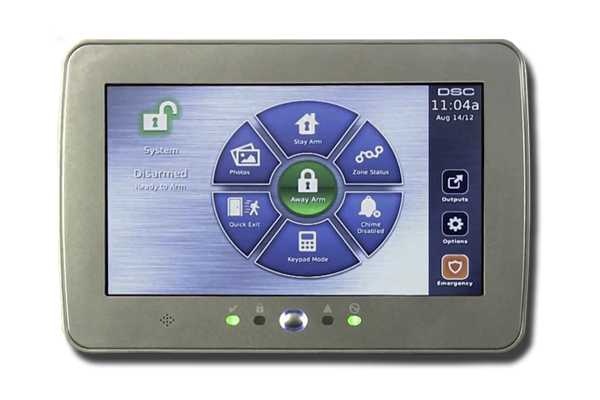 Control Everything
With your Smart Business Security and Automation system you'll be able to monitor and control every aspect of your business' security.
Monitor every aspect of your company's security, arm/disarm times, employee activity, energy usage, and a lot more
Manage and control all aspects of your system from one simple app or website
Commercial Grade Security
For commercial applications we exclusively use the DSC Neo with Alarm.com intergration. Both Neo and Alarm.com provide a very easy to use, feature rich platform for the ultimate level of security and automation.
DSC prides itself in its Neo panel, and we are just as proud to be bringing it you. With Neo you will have unmatched reliability with a 2 kilometer (1.24 mile) range and a plethora of wireless and wired devices. With a device designed to protect any type of setting or environment we'll be sure your business is Secure.
Alarm.com has a specifically designed version of their app for commercial applications. This app will make your security system, cameras, locks, lights, thermostats, and energy monitoring devices are just a tap away. The Alarm.com app also provides detailed reports regarding employee activity, unusual activity, failure to arm/disarm alerts, plus many more.
Secure Alarm Systems offers devices to secure any location or environment.
Whether it's doors, windows, motion detectors, glass break detector, or beams we have a device to secure your business to the fullest degree possible. Although the devices are a major part of this the placement and programming of devices is what sets us apart from the rest. Our expert technicians will make sure you get the most out of each device and that the entirety of your business is secured.
Being able to actively monitor your system from any smart device or web browser is a must in today's business world.
Being alerted of suspicious or unusual activity instantly and being able to verify this activity via cameras dramatically reduces theft/crime at your business and will undoubtedly give you more peace of mind.
Protecting your business is the primary focus of a Smart Security System.
With sirens and strobe lights, police response, and the ability to check in on your property at all times you can be sure that your business is protected with Secure Alarm Systems.